Do you own a PS4? You might be in the urge to play games from various genres. The experience of playing games on PS4 is something else. It is thrilling and enthralling at the same point in time and that level of thrill just shoots up when you are playing racing games on PS4.
The Best Racing Games on PS4 – List
There are some of the best racing games on PS4 out there and here we will talk about some of those that you can play on this home video game console:
1. Gran Turismo Sport
This has to be one of the most hyped racing games on PS4. It has existed for a long time and it is still as interesting as ever. If you're an amateur, you're going to love playing Gran Turismo Sport. It has high-level driving assist features, so even those who are driving cars for the very first time can learn. One of the best parts about playing this game is customization. You don't like the normal version of your car? No problem, you have a chance to customise it as per your will and make it your own.
2. F1 2019
If you are into Formula 1 racing, F1 2019 is a pretty entertaining game to pass your time. It is one of the best car racing games on PS4. There are various features in this game and the multiplayer support allows you to play with real people and have a fun time competing with them.
This support comes with a new League function too. With this function, you will be able to find and create your tournaments or compete in weekly challenges. The F2 career opening mode will sit well with you too. It features all official teams along with drivers and 21 circuits.
3. NASCAR Heat 4
NASCAR is one of the most popular franchises when we talk about car racing games. It is one of the most successful games coming out of this franchise. This version features so many amazing features that you're bound to fall in love with it. The feature of the track map is quite useful.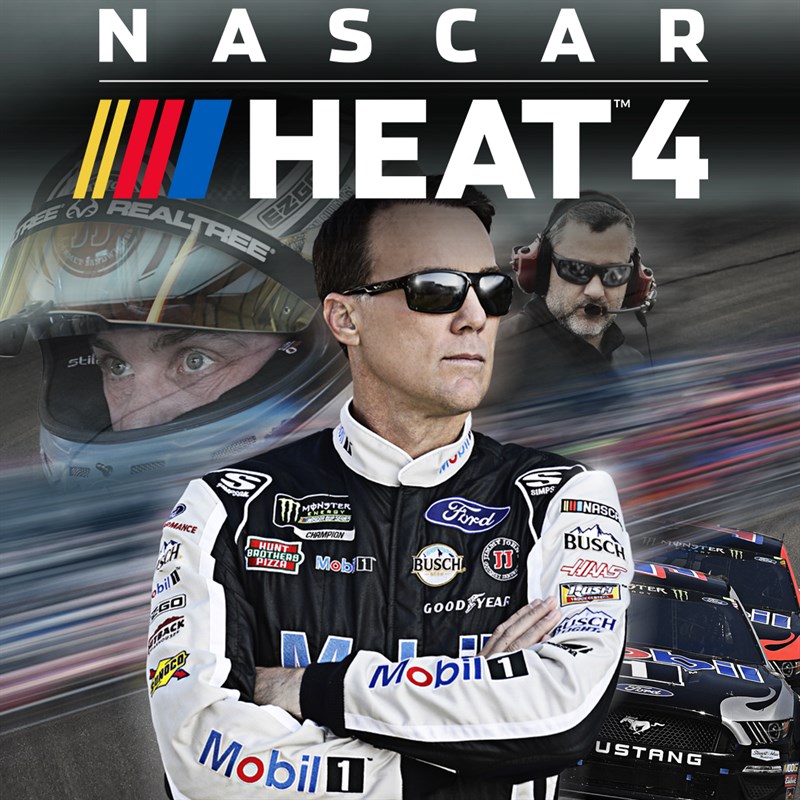 You also get unlockable paint schemes, more control options and an enhanced career mode so the chances of getting bored while playing this game are negligible. This game is also the only way to qualify for the NASCAR Heat Pro League, where you can race for a real NASCAR race team by competing in esports.
4. Burnout Paradise Remastered
The original version of Burnout Paradise was released back in 2008. Its remastered version is quite entertaining too. Since the original version was immensely popular among car racing game lovers, EA remastered it for the current generation of gamers.
As an action racing game, you'll take to the open roads packed with jumps, stunts, and shortcuts. It is always fun playing a racing game that can offer you plenty of action at the same point in time. You have the chance to play with up to 8 players, irrespective of the fact if you're playing the online or offline mode of the game.
5. Project CARS 2
As far as the scope goes, Project Cars 2 have no competition as it can be called one of the best car racing games for PS4 comfortably. It consists of over 140 tracks in 60 different locations all around the world. This game delivers all four seasons of racing with variable weather including snow and ice. So you can play this game in plenty of ways.
There are over 189 cars at your disposal which is an amazing thing too. If you want a true-to-life handling experience in a car, Project Cars 2 is going to be your best choice. It is realistic and it will never bore you, thanks to its amazing gameplay. With the help of the online mode, you can compete with gamers from all across the world.
6. The Crew 2
This game has quickly turned up the heat in terms of popularity and has become one of the best racing games on PS4. It is not restricted to just cars. You can perform racing with the help of other vehicles too such as planes, motorcycles, monster trucks, and even boats across different styles of gameplay.
This is more of an online game and its robust multiplayer mode is one of the best parts about playing it. There's even a Demolition Derby featuring fully destructible vehicles. If you want to tear it apart, you can do so in solo, co-op, or PvP battlegrounds. To know where you stand against the competition, ranked leagues for PvP events are also available here.
Final Words
These are several amazing racing games that you can play on PS4. You can download any or all of them and start playing them as per your own will. They are all quality games and have plenty of entertainment to offer to you!