In this post, we will discuss the Best GBA Emulators for iOS. We have listed the top 5 GBA Emulators for a super fun gaming experience. GBA can be referred to as Game Boy Advance. As far as gaming consoles are concerned, this one has got its popularity all across the globe.
As long as you're using an iPhone device, you can use a GBA Emulator to Emulate GBA Games. All it requires from you is to install a GBA emulator on your device and enjoy all the games that are usually played on Game Boy Advance. To have the most quality experience, you need to go through the best GBA emulators for iOS.
As you go through the list, you will have a great chance to find the most suitable emulator and quality. That being said, let's take a look at the best Gameboy emulators for iOS one by one:
1. GBA4iOS
This one has to be one of the most popular choices as far as the best Gameboy emulators for iOS are concerned. It is due to the scope of the platform that makes it a must-have on your device. As long as you're running a device that's iOS 11 or above, it will be an efficient use for you. There are multiple features of GBA4iOS that make it such an amazing platform. Let's go through these features:
Provides multi-player support to you. In case you like to play games along with your buddies, this emulator will work wonders.
Efficiently redesigned for iOS 7. So even if you're not using iOS 11 or above, you have the chance to use this platform and make the most out of it.
Also provides iPad support. So if you prefer playing games on an iPad instead of an iPhone, this platform is going to be suitable.
It comes with Gameboy colour support as well as iOS 7 Controller Support for you.
The downside is that it can be difficult to set up but once you manage to set it up successfully, there's no turning back.
2. Happy Chick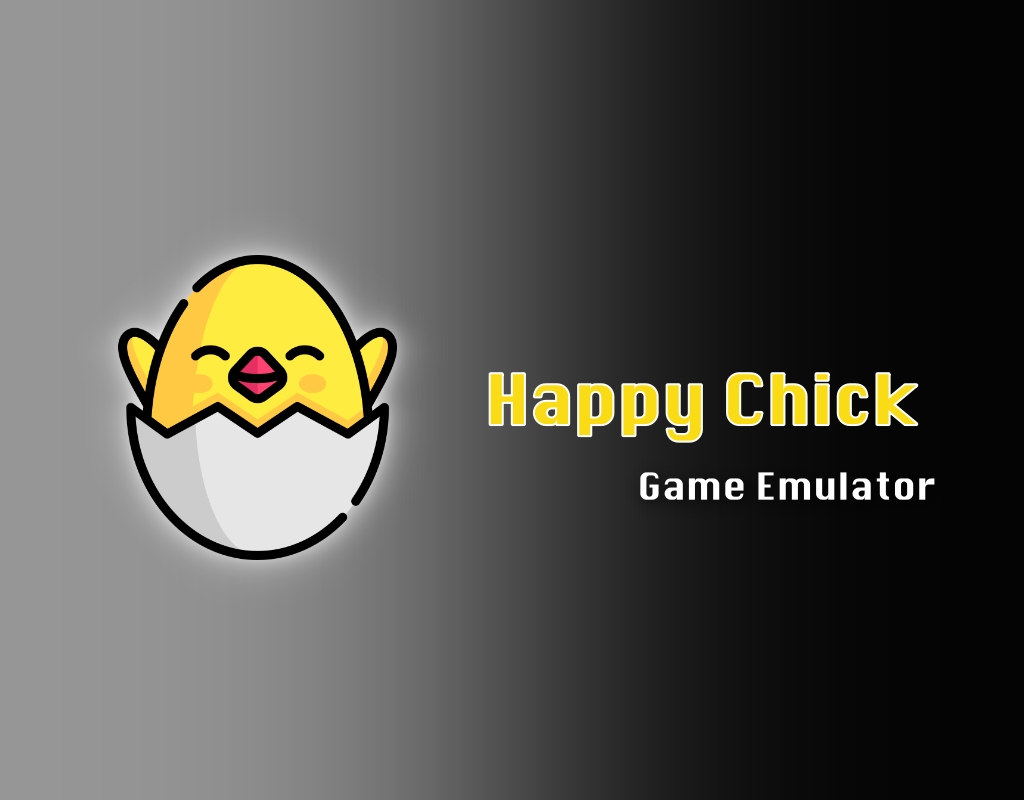 This application is going to find the list of the best GBA emulators for iOS very often as well. First things first, it is available free of cost. Since it offers you a variety of game types, you will find it to be a fantastic use on your iOS device. While there's a huge ready-to-play collection available on the platform, it is going to offer new ROMs which can be downloaded and used pretty comfortably. Here are some of the biggest features of using Happy Chick:
It provides you with cloud storage. So you have got the chance to safeguard most of your data here without worrying about internal storage.
Are you interested in playing online multiplayer GBA games? Happy Chick allows you to play such games comfortably.
The platform is available free of cost to you.
Design of the application is very simple and user-friendly. You will find the application very simple to use.
If you desire to go for external controller support, that's always an option while going for Happy Chick as it offers fantastic external controller support to you.
Even if your device isn't jailbroken, you can successfully install and use Happy Chick on your iOS device.
3. Eclipse
While it might not be talked about as often as other names on this list, Eclipse can always find the conversation of best Gameboy emulators for iOS. It is a web-based emulator which is going to allow you to play retro games on your iOS 15 phones. In case you want to add games on Eclipse, there are multiple and unique ways to do so. We will have a look at some of the best features of using Eclipse:
Comes with all the basic tools to let you play retro games on iOS 15 devices. It will be a complete experience when you're looking forward to a GBA emulator specifically.
It supports different kinds of systems such as GB, GBC, GBA, NES, GG, SNES, SMS, and GG.
You get to add games by uploading a ROM, using the built-in Game Hub, Google Drive, Dropbox and ROM through URL. As you can see, there are plenty of amazing ways to upload games which makes the job easier.
Comes with a clean and lightweight interface. So if you haven't encountered a GBA emulator before, it isn't a big deal as this platform will make things suitable for you.
Although it is web-based, it offers plenty of unique features that add it to the list of best GBA emulators for iOS.
4. Delta Emulator
If you have an idea about the GBA emulator for iOS, you might have heard this name already. Delta Emulator is used so often as it is developed by the same firm that has developed GBA4iOS. From Nintendo to GBC to GBA, you will be able to play all types of GBA games on this platform. Shall we head to the features of Delta Emulator? Here they are:
Activates all kinds of cheat codes. As you know, cheat codes are meant to make your gaming experience more exciting. While most of the emulators might not allow their use, the same isn't the case with Delta Emulator.
Provides you with a Fast-forward option as well. If you don't want to waste time on something, use this option and get to the part which is meaningful to you.
It supports all kinds of game ROMs. You just have to upload it to the platform and start playing them as long as the right ROMs have been uploaded.
You can make the necessary changes in all kinds of departments such as its appearance, its modes and other customised options available on the platform.
If you want to have multiple controller skins along with Dropbox & Google Drive synchronisation, use Delta Emulator to its full effect.
5. Provenance Emulator
The last name to feature on the list of best GBA emulators for iOS is the Provenance emulator. It offers you all kinds of ROMs for GameBoy Color, Game Boy Advance, Sega Genesis, Game Gear, Famicom, and more. Do you feel the need to save data at any point as you have to go away urgently? There's always an option to do so on this emulator. Here are some of its biggest features:
You have got a chance to turn on a full customization mode. Make your game maps and gaming controls as per your liking.
The platform also supports one-click play, making things even easier.
It gives you cloud storage as well. So you have a chance to store a large amount of data.
You don't need to jailbreak your device to use this platform. It makes the application 100% safe to use.
The interface of the application is user-friendly.
So if you want to have a platform that's extremely slick and easy to use, this one can be preferred to play GBA games.
Final Words
Bring the Game Boy Advance to your iOS device by using any of these emulators. All of them come with a bunch of amazing features that are sure to give you a great deal of satisfaction. So choose as per your liking and start enjoying GBA games on your iPhone!